Lanit-Tercom expands its partnership with Area9
June 2019 saw a Lanit-Tercom team wrap up a trip to Copenhagen, Denmark, home to the European headquarters of Area9, a global leader in educational platforms. Vadim Sabashny, production director, and Marat Nemeshev, director of the integrated projects department, held several meetings with the Danish company's management team. The two sides hashed out the details for work on Area9 products, discussed a recent review of the integrated projects staff, and looked at options for expanding the team.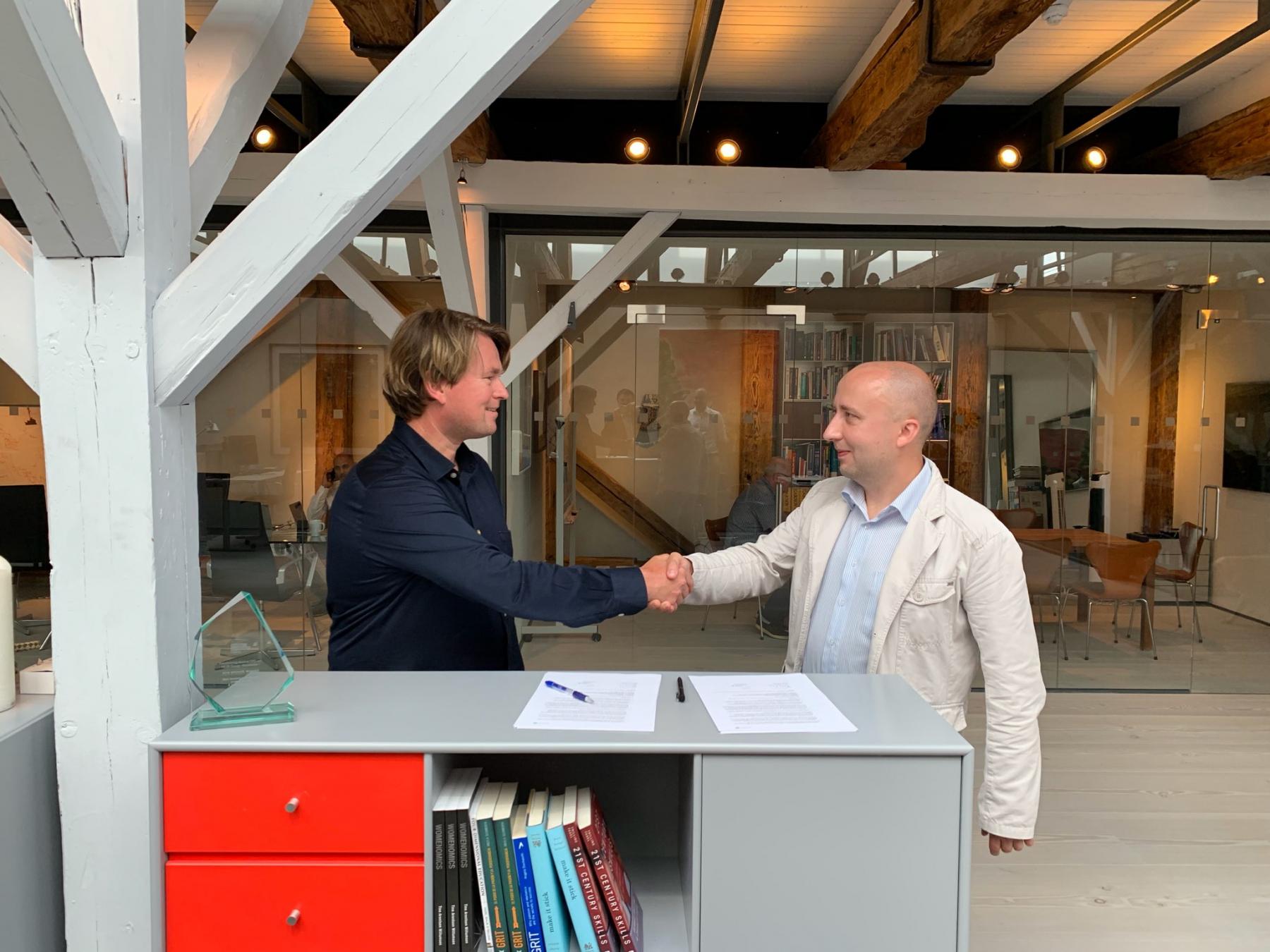 Picture: Signing the partner agreement. Ulrik Christensen, Area9 Group CEO, and Vadim Sabashny, Lanit-Tercom production director.
One key point that came up was pushing Rhapsode, one of Area9's main solutions, into new markets. The negotiations were a success, as a partner agreement was signed to give Lanit-Tercom the right to distribute Rhapsode across Russia. A localization plan was outlined as well.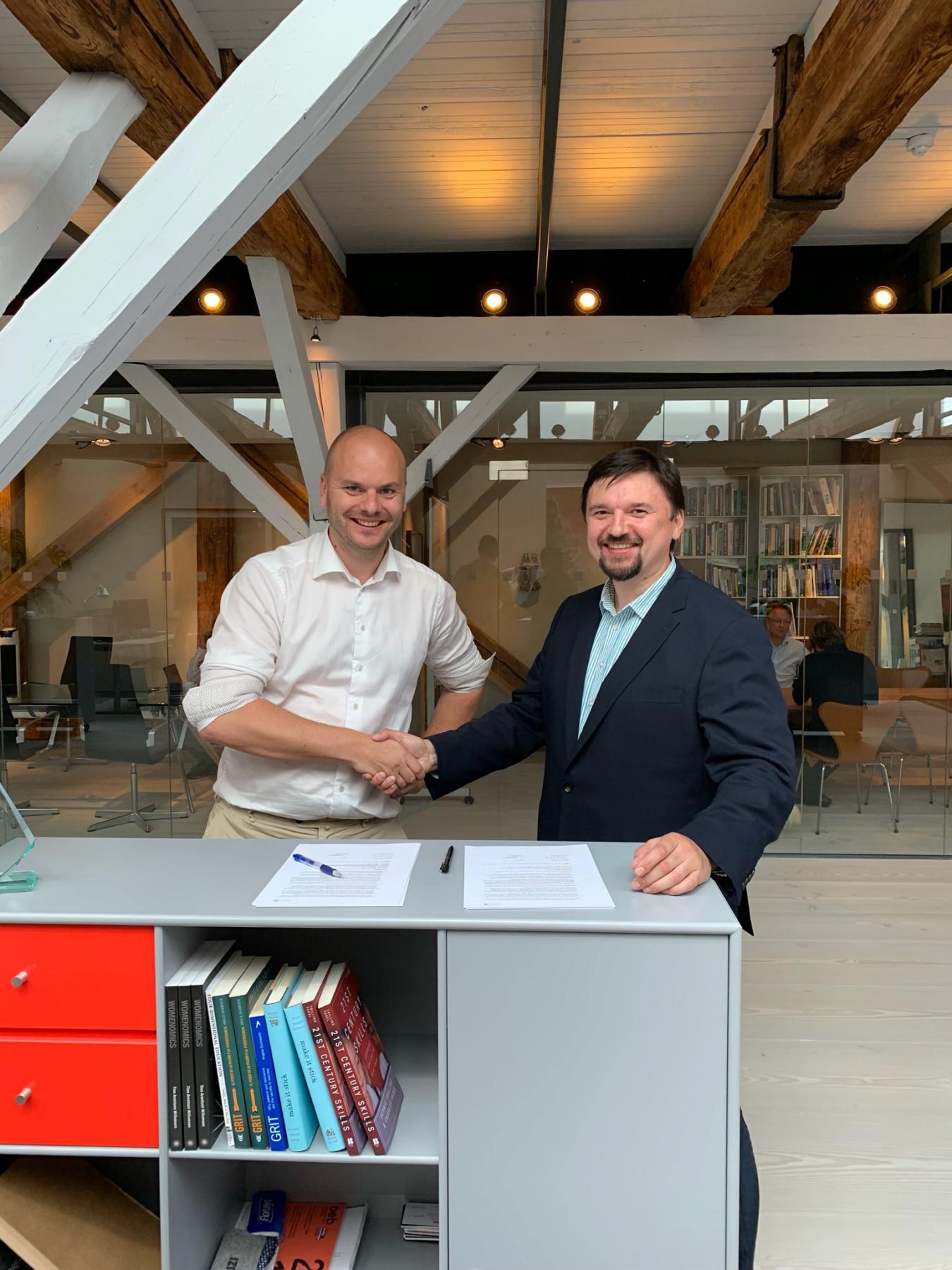 Picture: Niels Vildbrad, Area9 COO, and Marat Nemeshev, Lanit-Tercom director of the integrated projects department.
Rhapsode is a cutting-edge solution designed to completely upend the e-learning world. Lanit-Tercom specialists helped develop it, and we're excited to present it to Russian clients.