Lanit-Tercom presents Area9 Rhapsode™ at EDCRUNCH
Moscow, October 1-2, 2019 – Area9 Lyceum's official partner, Russian company Lanit-Tercom, participated in EDCRUNCH, a global conference for digital innovations in education. The platform brings together developers of services and apps for education, teachers, methodologists, managers working in education, investors, and experimenters.
Lanit-Tercom was there to present Area9 Rhapsode™, an adaptive learning platform that lets users create and distribute online courses. The company's stand in EDCRUNCH's Expo Village, a spot for interactive displays featuring new tech and innovative solutions, was the subject of a steady stream of visitors keeping up with the latest in the corporate sector.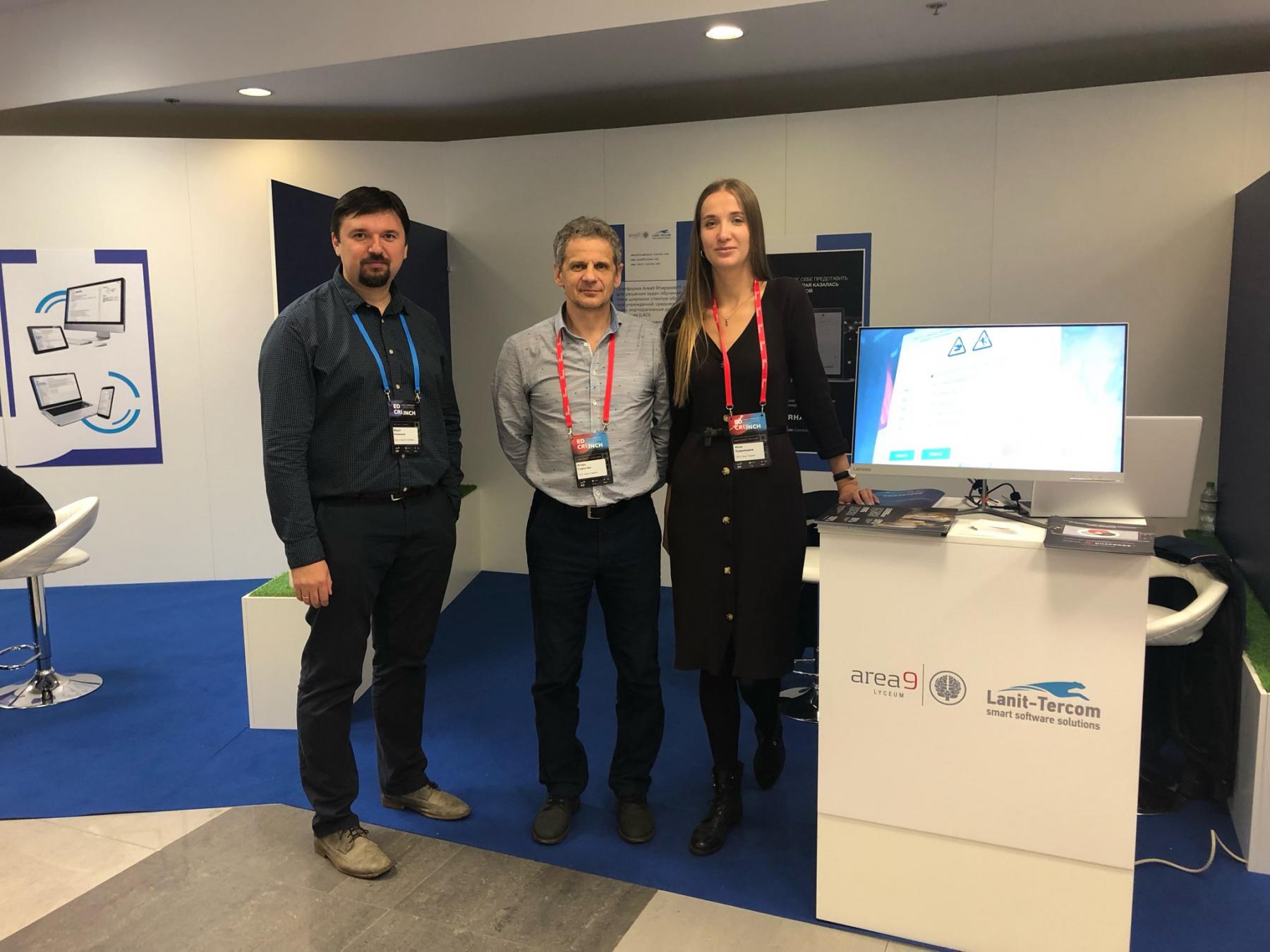 There were around 300 influential speakers giving talks. As part of EDCRUNCH Talks, Marat Nemeshev, director of the integrated projects department at Lanit-Tercom, gave a speech entitled, The Biological Model of Adaptive Learning: Solutions for Corporate Universities. His discussion centered around how adaptive algorithms and a biological model let Area9 Rhapsode™ build individualized education trajectories for each student, making courses effective and flexible while guaranteeing that they will master all the material twice as fast as with other online courses.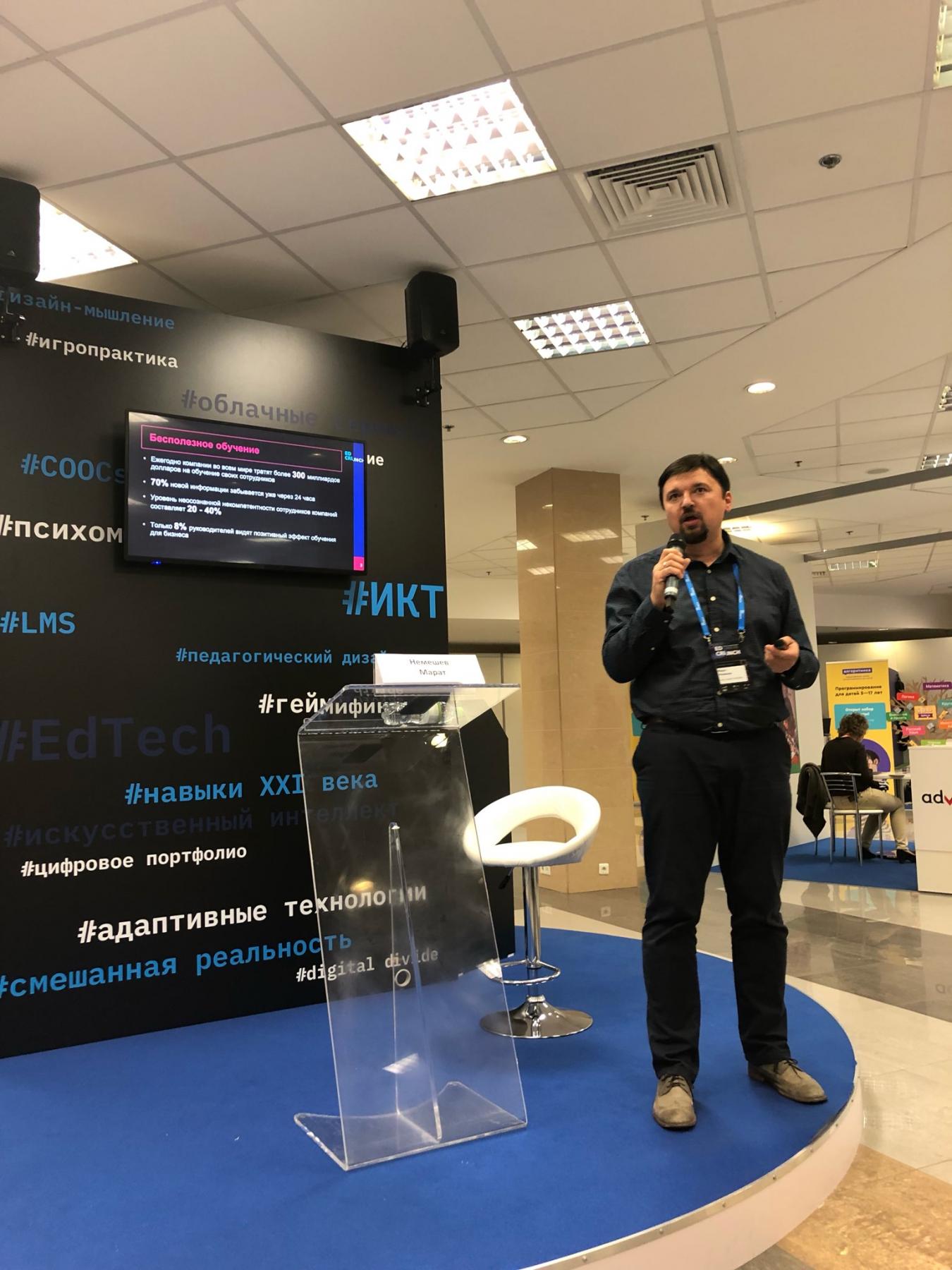 Marat Nemeshev, Lanit-Tercom: "We're proud to present Area9 Rhapsode™ to the Russian market, and we believe it is destined to change the world of e-learning, including here. The interest we've been seeing from potential customers has been inspiring. And what has us especially enthusiastic is the first few cooperation agreements we've signed with major Russian businesses."