Lanit-Tercom at RUSSOFT Leadership Forum 2019
The fifth iteration of RUSSOFT Leadership Forum 2019 was held in St. Petersburg on November 13-15 as part of one of the city's most important business events of the year: the St. Petersburg International Innovation Forum. The theme for this year was humans and technology.
Lanit-Tercom was a partner for the AI transformation round table that was held during the forum. Tatiana Eliseeva, director of the manufacturing systems department at Lanit-Tercom, and RUSSOFT President Valentin Makarov were the moderators. Igor Sarichev, Lanit-Tercom CEO, also joined the discussion.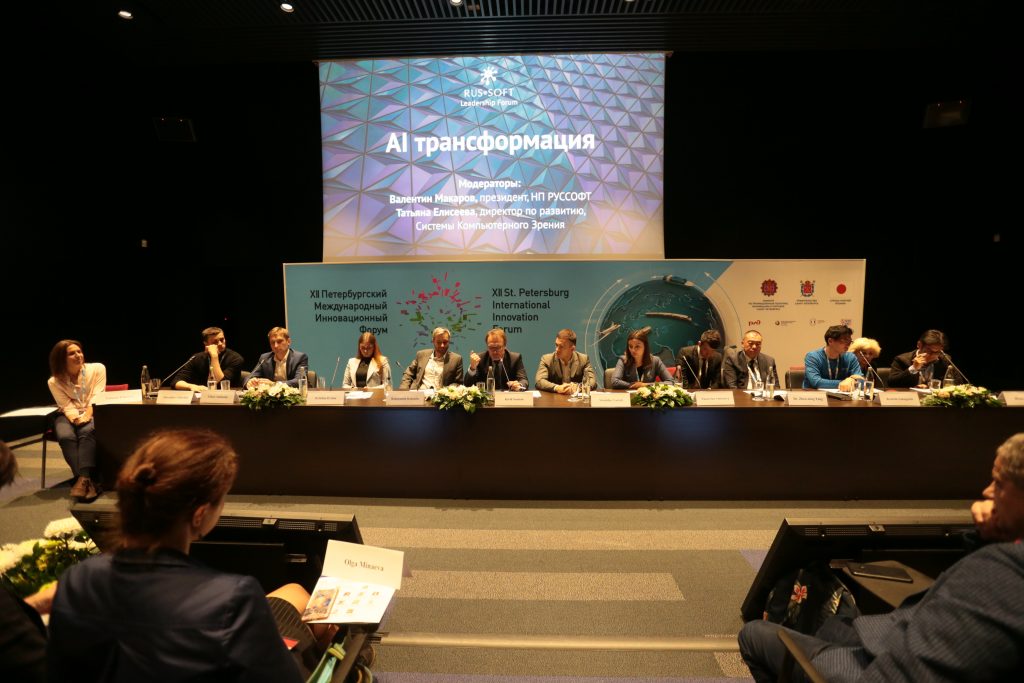 In her introduction to the speeches given at the event, Tatiana Eliseeva drew attention to the fact that AI has been the focus of legislation this year. On October 10, Russian President Vladimir Putin signed the executive order On the Development of Artificial Intelligence in the Russian Federation. The concept now has a clear definition, though there are still many questions remaining that have to do with how the field will continue to evolve.
Event participants had the chance to discuss pressing regulatory issues surrounding AI tech as well as how to work with regulators (AI tech competency centers). They paid particular attention to the problems developers come up against when rolling out new technology, not to mention possible solutions.