New roles for the Lanit-Tercom top brass
Professor Andrey Terekhov, company founder and CEO for 30 years, took up the position of president for Lanit-Tercom, part of the LANIT Group. His focus will be strategic development. Replacing him as CEO will be Igor Sarychev.
The new hand steadying the helm belongs to a graduate of Saint-Petersburg State Technical University's economics and production management faculty. After beginning his career in 1994 as a regional manager, he has held a variety of upper-managerial positions in companies around St. Petersburg since 1996. He was the CEO of Terra Nova for seven years before joining Lanit-Tercom.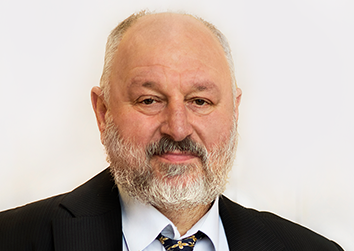 Andrey Terekhov, Software Engineering Chair at St. Petersburg State University, professor, and president of Lanit-Tercom: I can't help but think back to February 1991 when we founded a little government agency called Tercom. Perestroika was in full swing, all we had on our minds was survival, and my focus was saving the remains of an office run jointly by the Ministry of Communication Equipment Industry and the Ministry of Higher Education. We were positive there would only be two or three tough years followed by a return to normal. That's why we named the new organization Tercom—short for "Terekhov and his company." But then we landed a big government communication order, did excellent work, picked up an order from Italtel, an Italian company, via Krasnaya Zarya, and followed that up with an American order for reengineering. There was no state help forthcoming, so we decided to set up a private company as well in 1998. A few tries later, we finally found an investor: the Lanit holding company. And that was how Lanit-Tercom came to be. After 20 years spent surging forward, I realized that we need new blood, new management ideas, and new ways of hunting for and handling orders. That's why I decided to focus on the company's strategic development, leaving the kids to take care of the day-to-day business. Lots of people I've worked with over the years are worried. They shouldn't be, however—I'm not going anywhere. Instead, it's my hope that the corporate traditions we've instilled to drive our progress will only be strengthened and multiplied.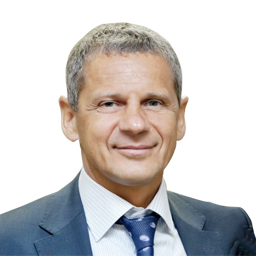 Igor Sarychev, Lanit-Tercom CEO: I came over to Lanit-Tercom from a construction company working on complex development projects, combining issues like strategic planning, infrastructure development, collaboration with state and private organizations, sales, and more. That experience has proved invaluable to my personal growth as a manager as well as my network of contacts. Not only that, but it also means I know what it feels like to hold the reins of a service company working within the context of public-private partnerships.
The opportunity to serve as the CEO of a high-tech company is challenging, new, and therefore doubly interesting. I plan to leverage the experience I've accumulated to both improve the company's internal structure as well as expand our circle of clients. One thing that makes the job so fascinating is the first impression you always have of Lanit-Tercom: the scale, the complex and science-intensive projects, and the enormous potential lurking among the highly qualified employees, many of whom Andrey, it could be said, has personally molded into experts.
The IT sphere in Russia is picking up steam, with new companies joining the market every year. Still, the ace Lanit-Tercom holds up its sleeve is the incredibly professional and, no less important, close-knit team we have here. That's not to mention our strong scientific base and close ties with a key department at one of the country's best universities. Needless to say, we will continue building on that competitive advantage, widening our reach when it comes to both the industries we cover and the clients who find the experience and knowledge offered by the Lanit-Tercom team to be so valuable.